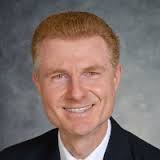 Mario Nowogrodzki, CPA.CITP
Mario Nowogrodzki is an information systems consultant and instructor. He is the founder and principal of Mendelson Consulting, which specializes in software solutions to optimize business operations and maximize financial results. Mario is a frequent author and instructor of accounting technology topics, and a contributing author and speaker for Intuit, The Woodard Group, and other national organizations. Mario was named to the 'Top 10 ProAdvisor' list, an exclusive list of prominent consultants honored for their accomplishments and leadership in the field of QuickBooks, and was named Top Integrations ProAdvisor out of a field of over 500,000 ProAdvisors worldwide. In addition to working with end users and advisors, Mario and his firm provide consulting services to accounting firms and other businesses. Find out how they help enable success through technology, www.mendelsonconsulting.com.
Looking for something else?
QuickBooks Support
Get help with QuickBooks. Find articles, video tutorials, and more.
Call Sales: 1-844-435-1308
© 2023 Intuit Inc. All rights reserved.
Intuit, QuickBooks, QB, TurboTax, Mint, Credit Karma, and Mailchimp are registered trademarks of Intuit Inc.
By accessing and using this page you agree to the Website Terms of Service.