QuickBooks Solution Provider Success Story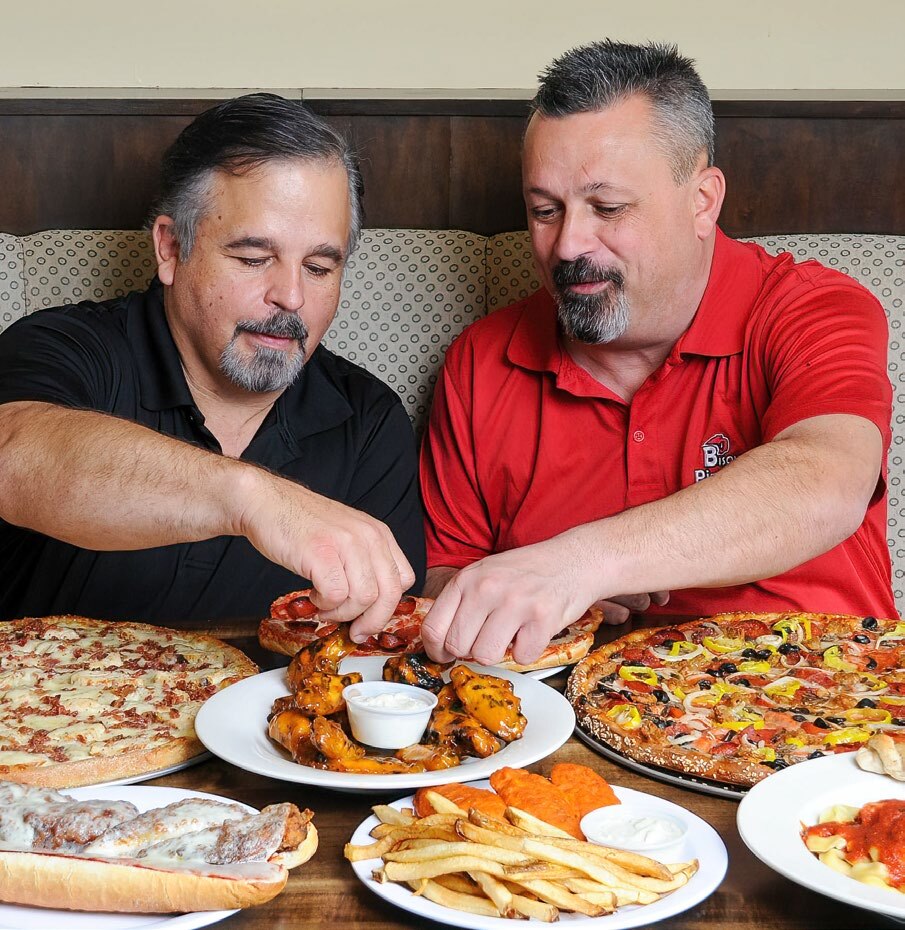 Managing your variables
Customer challenge: Steve DaPolito of Bisonte Pizza Co. wanted a better way to manage the complexity of his family restaurant business. With one restaurant experiencing the negative impacts of ongoing road construction, another just getting by, and plans to open a third location, Steve knew they needed a tailored business management solution that would get them critical data to make timely cash flow decisions.
MarginEdge + QuickBooks provided Bisonte Pizza Co. the end-to-end business management solution they needed to manage variable revenue, costs, and labor.
"MarginEdge gets to be that tool that lets restaurants make critical decisions in the moment. It will change the life of your restaurant." — Jill Weston, MarginEdge
MarginEdge approach:
Customize workflows for the customer's needs. This begins by establishing a foundation for aggregating and collecting data from multiple sources.

Build a reliable, easy to manage product database. Catalog and link inventory with sales data to deliver accurate forecasts and purchasing schedules.

Connect POS and accounting systems; support submission of invoices in whatever shape or form for tracking.

30 days of onboarding & training including kick-off, status calls with implementation manager, and live or recorded video training.
"QuickBooks + MarginEdge turned the tedious tasks of entering sales and vendor invoices into a breeze. What once took 3 to 4 hours can now be completed in 1." — Trish Fields, Bookkeeping Solutions & Consulting
A repeatable formula to empower growth
Jill Weston at MarginEdge excels in finding solutions for her customers. After successfully introducing Steve to MarginEdge, she connected him to longtime QuickBooks Professional Advisor Trish Fields of Bookkeeping Solutions & Consulting. The three have worked closely together since.
Managing a restaurant before MarginEdge was a challenge for Steve. And on the back end, many accountants such as Trish mostly shied away from the industry due to the overwhelming paperwork. At the time Bisonte Pizza Co. found MarginEdge, they had no way to reliably track prices impacting their bottom line, and the time gap between reporting numbers and understanding their impact meant they were operating reactively.
What Steve needed to solve was this: How do you manage variable revenue, variable costs, variable labor, product that spoils, and still retain profitability?
Using MarginEdge to automate the restaurant's complex processes allowed Bisonte Pizza Co. to process invoices from regular vendors and one-off purchases. The software improves P&L accuracy, and saves time, money, and customers by monitoring hard to track data and providing detailed, actionable reports.
And the story doesn't end there.
Steve and Trish have both enjoyed significant growth in their businesses since adopting MarginEdge. Trish is now a product expert on QuickBooks + MarginEdge, and insists that any restaurant client she takes on uses them as a package. Steve, meanwhile, has opened his third restaurant and still has big plans, asking himself, "How can I continue to grow, and actually spread the word about how powerfully this impacts growth in the restaurant world?"
"Knowing our numbers helped us survive and adapt through 17 months of road construction, 2 years of pandemic restrictions, and growing our business to a third location. QuickBooks and MarginEdge have been the 'QuickEdge' we needed to survive and grow." —Steve DaPolito, Bisonte Pizza Co.
About the partner
MarginEdge is a restaurant software platform that automates tedious processes, connects systems, and radically streamlines key activities like inventory, bill pay, and ordering.
At a Glance
QuickBooks Solution Provider (QSP): MarginEdge
QSP specializations: Restaurant Management
QSP applied expertise: Consulting | Bookkeeping | Setup and training | Implementation | Custom reporting | Application development
Customer: Bisonte Pizza Co.
Location: Matthews, North Carolina
Industry: Restaurant
Solution: QuickBooks Online Advanced
Get the latest to your inbox
No Thanks