Nashville-based Kindful's donor management platform for nonprofits features online donation pages, donor CRM, reporting tools and integrated partnerships with industry-leading services.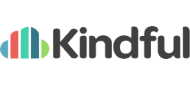 Management platform for nonprofits features online donation pages, donor CRM, reporting tools and integrated partnerships with industry-leading services.
Founder and CEO Jeremy L. Bolls says there was nothing quite like it on the market when he got the idea for creating it while on a digital marketing consulting job several years ago.
"I discovered that most of the clients' questions had little to do with branding – most centered around their data," Bolls says. "Their records were all over the place across multiple platforms and online services – none of which spoke to each other. I searched the market for a solution, and couldn't find a system that was easy to use, robust and affordable. I knew there had to be a better way."
Bolls started working with his team to solve the problem of data segmentation in the nonprofit world. Kindful's platform is designed to help nonprofits save time, understand their donors and raise more money. "There are plenty of donor management systems out there, but none that play nice with other services," Bolls says.
A central hub to conquer divided systems
Kindful was created to be the hub for nonprofit data, enabling nonprofits to use the best tools out there while bypassing the pain point of divided systems.
Before Kindful, if a nonprofit wanted to use a specific donation medium, another email marketing platform, and then mix and match event registrations with auction or race event services, the systems demanded a dozen different exports to get data into one central repository. The process cost nonprofits hundreds of hours of wasted time, Bolls says.
With Kindful at the hub, nonprofits can get a full report of engagement with donors, since they can see every touch point from every system. The powerful integrations cut down numerous hours that would have been spent trying to reconcile various troves of records.
Nonprofits accept donations and registrations from a variety of sources, whether through PayPal, Eventbrite, on-site donations through Square, at auctions through ClickBid or with crowdfunding campaigns through CrowdRise.
Kindful integrates with these industry-leading services and syncs right into QuickBooks®, saving nonprofit hours of administrative work. Kindful was a finalist in this year's Small Business App Showdown at QuickBooks Connect, a contest that honors the very best new apps published on the QuickBooks App Store.
Leveraging customer feedback
"We started forming Kindful purely based on the needs of our nonprofit customers," Bolls says.
Many of the platform's features were formed directly from customer requests – they sought integrations for apps they were already using and wanted to seamlessly sync into their Kindful database.
The company reached out to customers through a program called "Code for Kindness," where customers can vote for the apps they would like to see integrate with Kindful.
"The small business ecosystem is the backbone of our economy, and nonprofits are the backbone of our community," Bolls says. "That's what makes building for small businesses – specifically nonprofits – so exciting. We get up each day knowing the solutions we provide make an impact. Our product supports the people who work tirelessly to make the world a better place.
Get the latest to your inbox
Get the latest product updates and certification news to help you grow your practice.
Thanks for subscribing.
Relevant resources to help start, run, and grow your business.