Global payments platform Veem utilizes the blockchain to make both international and local payments cheaper and easier.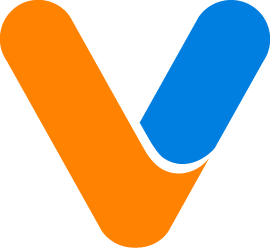 Blockchain technology – bitcoin is the most well known example – works as an online ledger that promises to transform how data is securely stored and exchanged. Veem takes advantage of the blockchain for what the team calls a "long-overdue upgrade to a system we all know and hate" – bank wires.
Veem is a lightweight accounts payable solution for small businesses, no matter where payments are going or what currency they are going in. The service is available in the U.S. and 65 countries across the world.
Businesses can pay one another in a few simple clicks with real-time payment status, end-to-end customer support and integrated reconciliation with QuickBooks® Online.
When they first developed Veem, the team sought to simplify business payments. Payments, especially international ones, are just as painful today as they were in the 90s, the team says.
Veem is great for any company that still uses wires or banks for business payments, especially those paying overseas.
Users' top three favorite features:
No wire fees

Smooth workflow

Real-time tracking
It's very quick and easy to set up. Veem automatically syncs bill and vendor info, and there's no need for double entry of information for payments.
The Veem platform means all relevant information is sent with the payment to the vendor (the invoice ref and original invoice) to make it easier and faster for the vendor to reconcile and acknowledge receipt of money. Veem uses multiple payment rails to optimize payment speed.
Leveraging customer feedback
The team speaks to customers every week to get feedback on the existing product and new features in the pipeline.
"We have a broad range of businesses using the integration, from small mom-and-pop stores, to large multinationals, to startups paying a large international contractor network, and our app has to work for all of these use cases – it's really important we speak to our customers all the time about new features."
Veem was a finalist in this year's Small Business App Showdown at QuickBooks Connect, a contest that honors the very best new apps published on the QuickBooks App Store.
Get the latest to your inbox
Get the latest product updates and certification news to help you grow your practice.
Thanks for subscribing.
Relevant resources to help start, run, and grow your business.