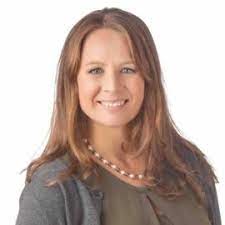 Helina Patience, CPA, CMA
Helina Patience, CPA, CMA, with Entreflow Consulting Group, has more than 15 years of global experience in finance and HR across many industries, predominantly technology and manufacturing. After working as a financial analyst at Lululemon Athletica, she founded Entreflow Consulting Group, a cloud accounting CPA public practice, licensed recruitment agency, and management consulting firm that accelerates small business growth. With a team of 20, Entreflow supports businesses across Canada in accounting, fractional CFO, HR, and software implementation. She is a QuickBooks Platinum Level ProAdvisor and a mentor for CPABC, Futurpreneur, and the Forum for Women Entrepreneurs.
Looking for something else?
QuickBooks Support
Get help with QuickBooks. Find articles, video tutorials, and more.
Call Sales: 1-844-435-1308
© 2023 Intuit Inc. All rights reserved.
Intuit, QuickBooks, QB, TurboTax, ProConnect, and Mint are registered trademarks of Intuit Inc. Terms and conditions, features, support, pricing, and service options subject to change without notice.
By accessing and using this page you agree to the Terms and Conditions.